A lot of people have never heard of David Gonzalez. At least not unless they have some solid insight into urban and Gothic art.
Gonzalez, a California native, started developing his own comic strip "Adventures of Hollywood" while in high school and went on to study art in college at San Jose State University. Since that time, he's dabbled in all sort of artistic ventures. For example, Gonzalez has designed promotional t-shirts, a series of oil paintings, "Homies" toys and clothing carried at shops like Hot Topics and Urban Outfitters.
But perhaps one of his most interesting undertakings are his pieces affectionately called the DGAngels.
The DGAngels is a series of photos and sketches featuring hot tattooed and alternative ladies with angel wings.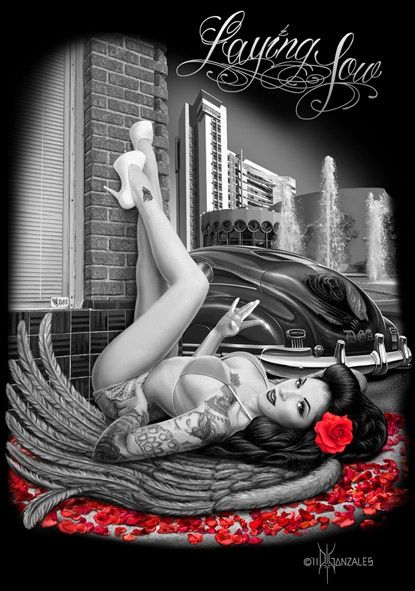 You can visit Gonzalez's official website at  www.davidgonzalesart.com