When most people think about the profession of modeling, the image that likely comes to mind is that of a runway fashionista, tall, rail-thin and usually blonde. But, in today's increasingly diverse world, that conventional image sometimes does not match reality. Sexiness comes in a number of forms. Today we have entire segments of the modeling industry dedicated to the middle-aged and older, the plus-size crowd and one of my personal favorites, the branch known as alternative modeling.
So, what is alternative modeling? Well, like most branches of the field, there isn't really an exact definition. But with that being said, it has come to be commonly associated with females (and occasionally males) who sport the look and feel of major subcultures, for example those that might be categorized as goth, punk or emo. Tattoos, piercings and other body modifications are the rule rather than the exception. And hair colors can range from natural shades to dyed locks in any color or the rainbow. The hot emogirls who majored in art and gothic types that have a seemingly endless wardrobe of black, are now in many cases passing the traditional cheerleader and girl next door as those that draw the attraction of the masses.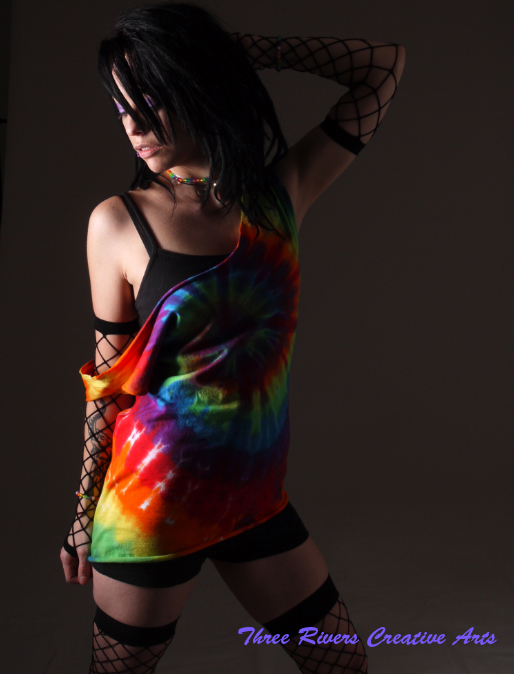 "Why?" you may ask. Honestly, I doubt there is any single answer. Maybe it has something to do with the fact that punk women and other subcultures with some body ink and piercings aren't afraid to be who they are. Maybe they somehow project a sense of empowerment. Or, maybe in some way or another, we can relate more to them than to what might fit the traditional mold of beauty. Whatever the case may be, alt models are here to stay and if you don't like it, this new generation of hotties couldn't give a darn.
If you think that this kind of modeling is something that you would be interested in then you should get into contact with someone that knows the facts. Whenever you are exploring a new industry it is always good to seek the advice of someone that has been there before. At the end of the day you want to make sure that you are having the best experience possible- regardless of what type of modeling it is.
In order to locate a person that will be able to help you get involved in this new generation of modeling the best thing to do is hit the internet. The fact of the matter is that you should be able to search around for people in your home area that are involved in this line of work- either as a model or a photographer. You can then reach out to these people to ask questions or get advice. The bottom line is that making connections will help you feel comfortable but will also give you the ability to move up quickly in the industry. The best part is if you are committed to what you are doing you can move up in no time at all!