Every person has their idea of what great music is. Of course, everyone you meet along the way isn't going to feel the same. There are those too, that are general music lovers and can find an appreciation of varying genres. It is important to understand what garage music is, it is far more than just noise created by amateurs. While most of this music did start with a few people hanging out, having jam sessions, some went viral, others were signed and a new genre of music was formed, which became rather popular.
The Beginning
In the early 1990s, a mix of electronic music with other genres such as punk, grunge and alternative came to the scene in the UK. It was quickly named UK Garage music. Credit is given to the jungle genre with piquing the interest in creating an updated genre, which became UK Garage music. The beats were shuffled around to create on-tempo and off-tempo beats using hi-hats and kick drums.
With the introduction of this genre also came a lot of experimentation with soundboards, chopping up vocals and creating mixes with grime, dubstep and bassline styles. Doing so also expanded the genre to make it more diverse, having sub-genres similar to rock-and-roll music having sub-genres of hard rock, classic rock, soft rock and heavy metal.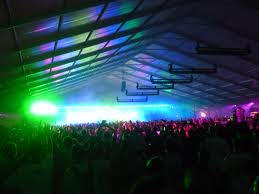 Outside Influences
Many music genres play a role in influencing UK Garage music from the outside in. Rap music is where dubstep and bassline impositions came from. Grime is an influence of punk, grunge and metal wrapped into one. You'll also see outside influences from digital music, 2-step and even heavy metal or speed metal.
It is quite the mixture of genres to create such a unique style of music.
MCs are used in a majority of UK Garage tracks. It helps with album releases, parties and getting the audience hyped up for the next track.
Impact on Society
While the impact on society is rather mild, it is hard for some members to understand this type of music and how listeners can relate to it. The fact of the matter is, this music has good beats and makes you want to move. It is more widely accepted than genres based around Goth lifestyles and alternative types of music.
This genre is referred to UK Funky a lot as well. More generations relate to similar types of music, which acts as an age gap between teens and middle-aged adults. The ability to relate to music together helps heal dysfunction and opens up the doors of communication.
Music has a much larger impact on life, society and people than most realize. It's mainly because fans have to be able to relate to the lyrics, enjoy the background music and believe in what a band or musician stands for. Music is medicine for the soul and helps more people through their days than any cup of coffee or stiff drink can. For many, it is motivation to accomplish a big list of tasks or a tough workout too.